New Orleans Personal Training for Martial Arts, Gentle Tai Chi, Self-Defense, Kettlebells, Fitness, and Meditation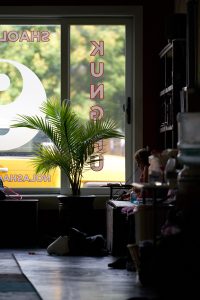 In these stressful, busy times, it can be difficult to motivate yourself to exercise enough. Your health is the most important thing you have, and the proper amount of exercise will help lift your mood, relieve stress, focus your mind and boost your immunity to disease. One-on-one training with a professional instructor can help you set and track your goals for fitness, health, weight loss and personal accomplishment.
Personal training sessions can be customized to your goals and needs, and scheduled at your convenience. Scheduling regular sessions with your trainer will help you prioritize fitness in your weekly routine, and motivate you to follow through in caring for yourself and your health.
Options for Personal Training include:
Martial arts-based fitness training
Self Defense
Tai Chi
Gentle Fitness and Tai Chi for Seniors
Meditation
Advanced martial arts