Tai Chi Chuan can be translated to mean Yin/Yang Balance Fighting Style. Yin means downward, inward, accommodating. Yang means upward, outward, aggressive. To balance these two opposing and contradictory forces is to find harmony within yourself. Keep reading to learn more.
Saturdays, 11-11:45am
Tai Chi Foundations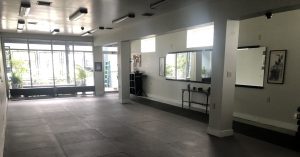 Learn the basics of Tai Chi which primarily focuses on opening the body through joint loosening exercises, learning a little of the Tai Chi form, and scratching the surface of the more subtle aspects of the practice.
3921 St. Claude Ave.
Now meeting indoors. No masks required. We'll return to doing some outdoor classes again when the weather is hospitable.
Sign Up for This Class
Zoom: Mondays, 12-12:45pm
Intermediate Tai Chi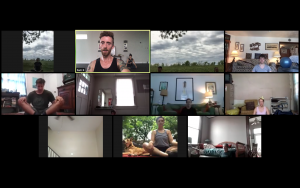 They say Tai Chi is an inch wide and a mile deep.
This online-only class slows down even more to focus in on more internal mechanics and further refine what you've learned in the Beginner Class.
Join This Class on Zoom
Calm the Mind. Relax the Body. Sink.
These are the initial goals of practicing Tai Chi Chuan, whether it's being learned as an advanced martial art, or simply for the various mental and physical health benefits.
There are many reasons people practice tai chi at New Orleans Shaolin:
relief from physical pain or uncomfortable mental states
to stay calm under pressure, either in a professional setting, or in daily life
increasing athletic performance or martial art skills
to improve balance and coordination
simply as a gentle exercise for seniors or people with injuries
No matter the reason, they all boil down to wanting to increase the awareness of one's own body. 
A Tai Chi practice systematically achieves this through the following method:

Decrease focus on the thoughts.

Switch mental focus to the body, initially the breath, to feel real-time sensations. 
As we come into the moment, and out of our thoughts, our minds begin to become less agitated, freeing us from uncomfortable mental states like anger, depression, and anxiety. 
As our minds relax, our body begins to let go of stuck tension which relieves us of aches and pains, which eventually turn into serious injuries. 
As our bodies relax, we sink as gravity pulls us into the ground, improving our balance and connection to the earth.
From here, anything we do can be focused, coordinated, and energy-efficient, unlocking the true potential of your life!
Our studio is currently offering indoor/outdoor classes depending on weather, but we've also set up a great way for you to learn tai chi through online videos and livestream classes. See the options below.
The best approach, if you're really serious about practicing Tai Chi is to do both. Get the video series to follow along at home, and come to the Saturday livestream (or in-person) class to hear specific instructions and get a little bit of feedback.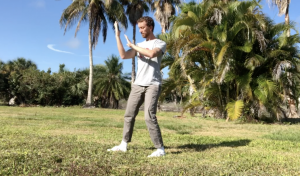 Part of our Shaolin Arts Online video series. Learn the first section or "road" of the Yang-style Tai Chi 64-posture form in the privacy and comfort of your own home!

A form, once memorized and built into the neurology of the body, can be a gateway into the present moment. Use it to ground and relax yourself while flowing through gentle movements.

This 8 video series starts with a warm up video. Then it takes you through the form one posture at a time. Finally, it ends with a quick review video to follow along if after you've learned each movement.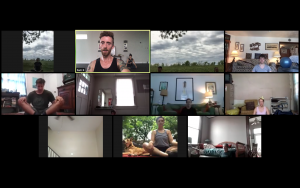 Now you can join with others to practice in real time. Make this part of your weekly schedule to stay on track!

We'll still focus on opening and relaxing, but we'll begin to move through the First Road of the 64-Posture form. If you don't know the form yet, you'll be able to follow along. For those who do know the form, we'll begin to cover more internal principles to take your form practice deeper and deeper.

Join us! Mondays at noon.
$15 single class or with any Shaolin-Do class package. Click title or photo to sign up.

(If price is an issue, just email nolashaolin@gmail.com for reduced pricing options!)
Private Lessons In-Person or via Zoom
If you're just starting out with Tai Chi, i highly recommend starting with a private lesson. We have a starter package that is one private lesson and two group classes for only $68. The private lessons will set you up with everything you need to know initially so you can better understand the group classes. Purchase this Starter Package here.
You can also get on-on-one personal instruction via Zoom. No health risks, no masks. Develop a personal home practice and begin learning the 24-posture form while getting feedback real-time.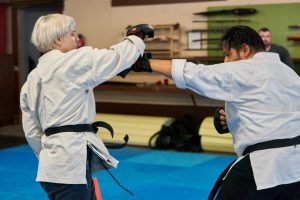 Shaolin Kung Fu
If you are looking for more vigorous and physically-demanding training, sparring, specific traditional Chinese martial art styles, or to get in shape with a fun fitness regimen, we recommend our time-tested Shaolin Kung Fu program.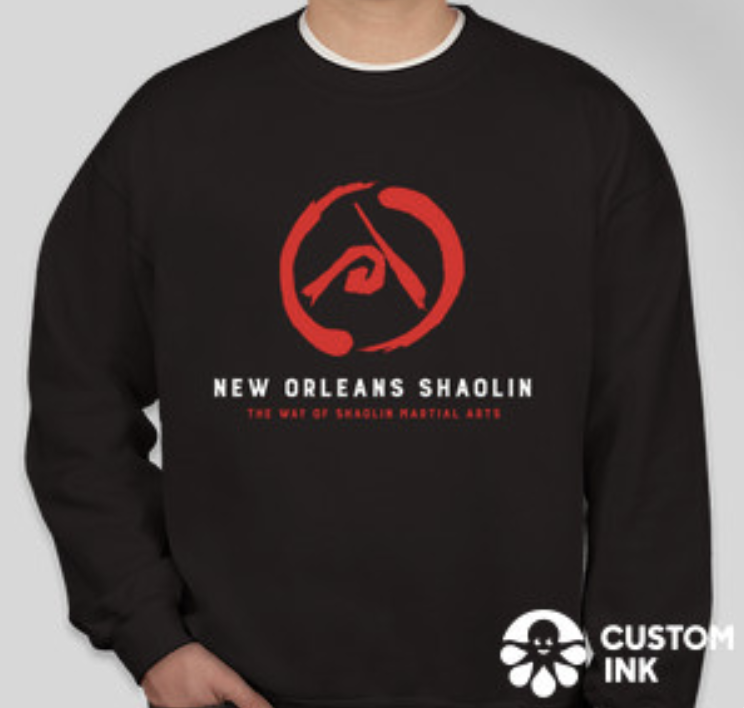 Support our small local business and represent your favorite Tai Chi studio at the same time! Click to go to our store. Email Nolashaolin@gmail.com with your size.