New Orleans Shaolin is a founding member of Movement Collective, a shared wellness space for fitness professionals and businesses. This space can be rented for personal training, group classes, and one-off workshops.
Use our space. Build your brand.
With over 800 square feet of matted floors, a fully-loaded strength and mobility gym,  flexible availability, and affordable community rates, our space is the ideal place for growing your wellness business or holding a one-off group class event.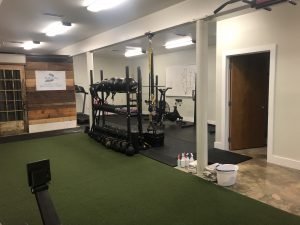 Features:
Studio – 840 square feet of matted space. Mirrors. Benches and cubbies for personal belongings.
Gym – 750 sq ft of mats, turf, and strength and mobility equipment.

Yard – 1000 sq-ft of grass with privacy fence for outdoor classes or training

1 Full bathroom. 1 half bathroom.
Perfect for:
Personal Training
Regular Group Classes
One-off movement seminars
Go to the Movement Collective website to learn more!