Use our space. Build your brand.
With over 800 square feet of matted floors, a fully-loaded strength and mobility gym,  flexible availability, and affordable community rates, our space is the ideal place for holding a one-off event or growing your wellness business.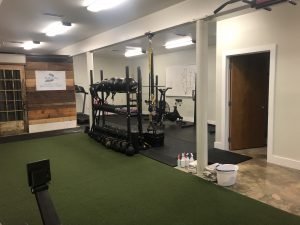 We hope to build community by sharing our space with high quality, wellness-oriented training professionals and their clients.
For established wellness programs, we offer professional surroundings to call home.
For more fledging fitness start-ups, we can act as an incubator as they build their brand with lower overhead, and without working for someone else. Once the groundwork is set, they can expand into their own space when ready.
Features:
Studio – 840 square feet of matted space. Mirrors. Benches and cubbies for personal belongings.
Gym – 750 sq ft of mats, turf, and strength and mobility equipment.
Yard – 1000 sq-ft of grass with privacy fence for outdoor training
1 Full bathroom. 1 half bathroom.
Perfect for:
Personal Training
Regular Group Classes
One-off movement seminars