Shaolin Arts Online
Video Modules for Home Training
The Shaolin temples were a network of Buddhist and Daoist temples in China that incorporated martial training into their spiritual practice while keeping the emphasis on self-cultivation. Shaolin Arts Online allows you to learn the traditional training methods of Shaolin in the comfort of your own home.
These video modules each have their own specific purpose and lay the training out in a methodical sequence. Follow along to each video and use the written instructions to get the most out of each program.
Purchase by clicking on each module. Please allow up to 24 hours to receive the guides via email. Thank you for your patience.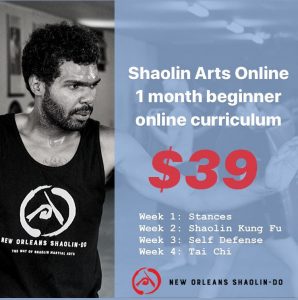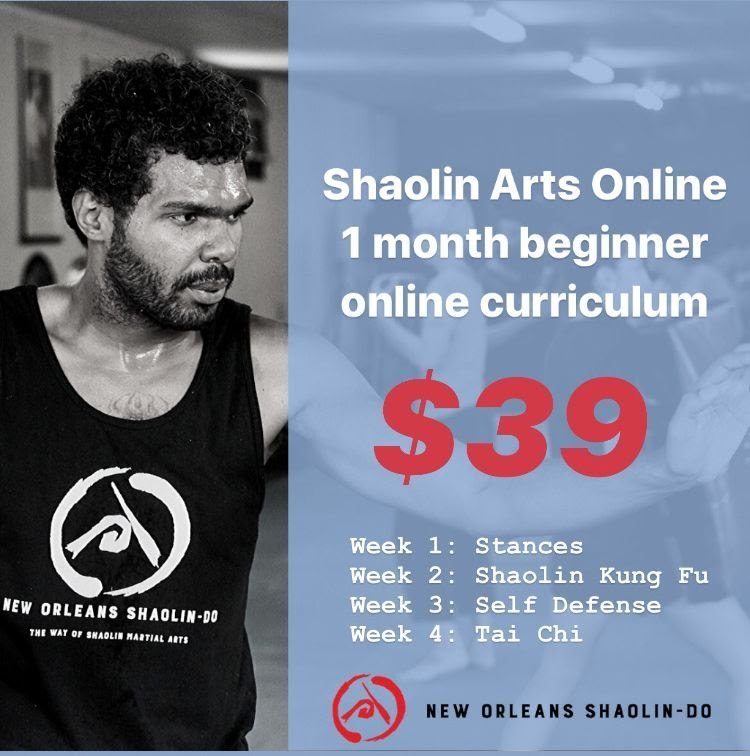 Get started down the path of Shaolin martial arts with Introduction series that features the basics of stances, Shaolin Kung Fu, self-defense, and Tai Chi!
- Distilled from our traditional martial art training
- Systematically organized into a one-month curriculum
-3-4 specific work outs per week
- Move at your own pace
- Learn the basics in the privacy of your own home. Shaolin Kung Fu (coming soon)
After following the Introduction series (above), go deeper into Shaolin Kung Fu by learning advanced stances, weapons, and more complex strikes and kicks.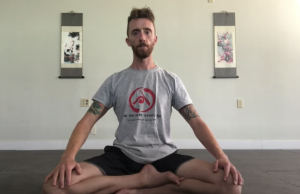 For Strength and Focus, we're stripping away the martial aspects to make the Shaolin teachings more accessible to the general public as a health practice.
This 4-week program is designed to help you calm your nervous system, manage stress, focus your energy, connect your strength, and build mindfulness.
Includes challenging stance training, meditation, and an thorough look into the I Chin Ching or Tendon-Changing Practices.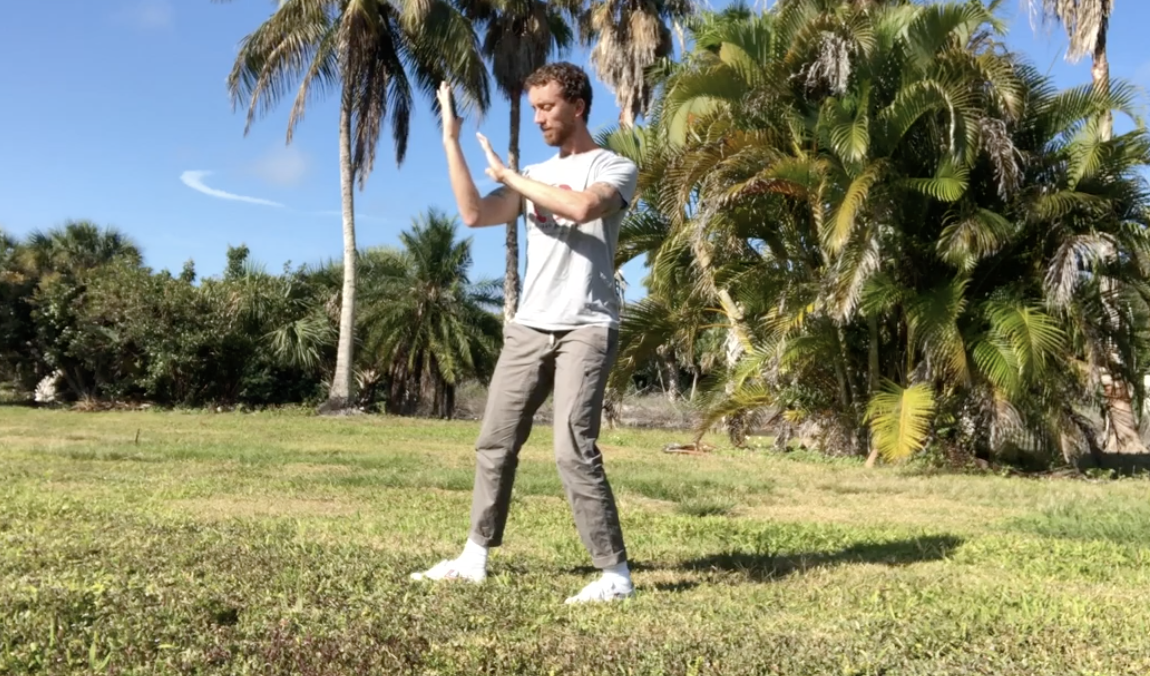 Learn the first section or "road" of our Yang style 64-posture form, one posture at a time, in this video series.

This 10-video series takes you through the form one or two moves at a time so you can slowly build piece by piece while maintaining the necessary internal principles.

Filmed on a mango grove in South Florida : )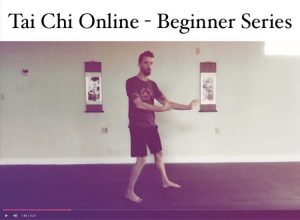 Tai Chi training is about calming the mind and releasing tension. From this state, slow, gentle movements can be coordinated through the entire body. A pre-determined series of these flowing movements is called a "form."

Learn the first section or "road" of our 24 posture form one posture at a time in this 10-video series.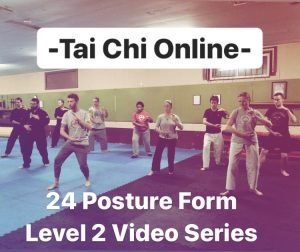 You've learned the basic movements of the 1st Road of the 24-posture form. Now go deeper by packing the movements full of the challenging but rewarding internal principles of tai chi chuan.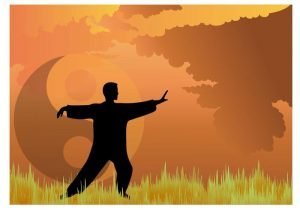 Grasp the Sparrow's Tail is a sequence of postures that you see repeated multiple times in Tai Chi forms. While it's only four simple postures, it's repeated because of its importance. In fact, the four postures are considered the main "energies" or methods of tai chi. Learn the basics of each method and how to create them in your body quieting the mind and going inside.

These intermediate videos are entire classes including loosening exercises and standing meditation to prepare you for each of the specific energies.

The series contains:
Intro - teaches the basic movements of all four of the postures
Ward Off (peng) - and outward, opening energy like a shield
Roll-back (liu) - energy pulling back and by you
Press (ji) - both hands press together to create two forces manifesting as one
Push Down (an) - think of pressing a beach ball down under the water